Chris Murphy's "THE LONE FIDDLER" solo show features Chris Murphy's songwriting skills with curated sets of his original music from the past 25 years arranged for solo violin accompanied by electronic enhancements of looping and rhythms. Entertaining and an impressive "one-man-show" you'll hear. Folk, Blues, Bluegrass, Irish, Gypsy, Jazz, Gospel, and World Music influences included among the spontaneous improvisations and any possible audience requests.
Seven Crows; Instrumental Violin
Chris Murphy's newest solo show "SEVEN CROWS" can best be described as "other-worldly". Listeners are transported into the moment as they witness him creating dreamy, meditative, post-rock, ambient music in real time. The music is enhanced with sound effects created by his sophisticated use of looping pedals that create multiple layers of texture and tone color. Perfect for house concerts, recitals, concert series, masterclasses, art installments, retreats, and creating film soundtracks. If you not familiar with Chris' ambient electric violin music  visit our MUSIC page for the albums featuring SEVEN CROWS music, or the PRODUCTION page of this website, or visit SEVENCROWS
Sora Nova World Music Ensemble
CHRIS MURPHY & THE DEVIL'S BOX STRING BAND
Since 2011, Chris Murphy's signature band The Devil's Box String Band has been providing audiences with powerful and passionate, soulful fiddle-driven performances. The band focuses on creating fun, joyous, musical events that feature their irresistible 2/4 Stomps, fiery fiddle tunes, bluegrass soul singing with gospel inspired harmony, gorgeous Folk-Rock fiddle jams, and jam band grooves. Honoring bluegrass masters such as Bill Monroe, Lester Flatt, Earl Scruggs and Alison Krause; they also perform music inspired by Jam Band, New Grass Indie-Folk phenomenon Mumford & Sons, Old Crow Medicine Show, The String Cheese Incident, Green Sky Bluegrass, and The Grateful Dead. The band leader Chris Murphy is a prolific singer-songwriter, performing on lead vocals, violin, mandolin, and guitar. He is joined by his massively talented band members: Nate LaPointe on guitar and backing vocals (Cubensis, Bobby Womack), Andreas Geck on bass and backing vocals (Kelly Clarkson, Christina Aguilera), and drummer Ed Fletcher (Cubensis, Electric Waste Band).
A multi-instrumentalist and multi-genre musician and composer, Chris also performs with other bands that feature Irish and Celtic rock (THE BRACKEN BAND), World Music (SORA NOVA), Old Time Folk and Country (THE SILVER MOUNTAIN STRING BAND), Blues (THE BLIND BLAKES BORDELLO BLUES BAND), Swing & Pop (THE WINE AND ROSES BAND). He is available as a sideman for other people's bands as a Violinist and Mandolin player. Please contact us or his TEAHOUSE MUSIC COMPANY booking agency(below) if you are looking for music for your event, festival, or concert series.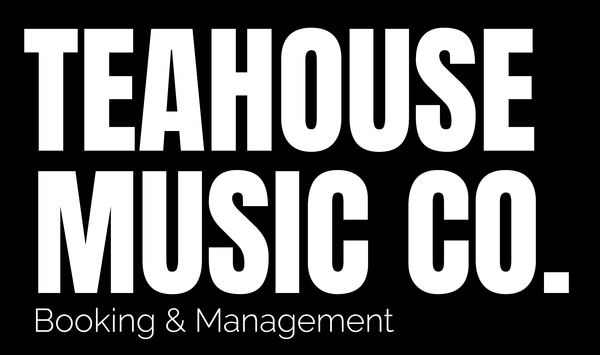 In 2009, Chris Murphy created the Teahouse Music Company, a boutique booking agency in Los Angeles that provides original music for special events featuring some of Los Angeles' best musicians. For twelve years, his agency has provided music for celebrity, corporate, private and community events. Teahouse Music company manages all of Chris Murphy's performance dates and collaborative bands he performs with.
Visit the Teahouse Music Company to hire Chris Murphy and one of his bands for your event, festival, concert, or community event or contact us here at Chris Murphy Music.