AREAS OF INSTRUCTION FOR ALL AGES
VIOLIN   ELECTRIC VIOLIN   MANDOLIN   GUITAR   MUSIC THEORY   SONGWRITING BASS   BANJO  VOICE   EAR TRAINING  JAZZ HARMONY
"Enrich yourself and the world through the artistic journey." -  Chris Murphy
As a multi-instrumentalist, I have much to offer after 30 years of professional experience producing 20 albums, writing 500 songs, and performing, touring, composing, and recording multiple genres of music. Since earning my Bachelor of Music degree from the New England Conservatory of Music, I have also studied privately with some of the most respected teachers in the country and consider myself a life-long learner. This makes me the ideal teacher for the traditional student, or an aspiring performer and music creator.
If you are interested in an online lesson, face-to-face lesson, or masterclass please send your information through the contact page on the website. Please include in your email what instrument you play and what your goal of study is.
Learn more about my teaching philosophy and my results with students in the video.
"Chris Murphy's enthusiasm for music is infectious. This translates into creative, thoughtful, and energetic teaching." – K. DeShaw
"…Chris Murphy's teaching style is as unique and compelling as the music he plays…"  - W.Pew
"…The most amazing education experience I have ever had." – L. Thompson
Basically, my approach is about developing and promoting your artistic spirit. I use the musical resources of Classical art music, Jazz, Folk, and other Ethnic music flavors with the heart of Zen philosophy. I use a variety of different pedagogies as needed, such as the Suzuki Method, or sight-singing to enhance your endeavor into music. You won't just learn to play an instrument, you will also encounter yourself. I have found that this unique mix results in a powerful and inspired journey into the world of music for any level of student.
FOR BEGINNERS & INTERMEDIATE LEVELS
When you study with me you can expect a multi-tiered learning environment that is designed to discuss, explore, and resolve any music challenges within my comprehensive training program. I individually design the lesson content to strengthen and empower all the skills you need to become a better musician. Similar to a personal trainer, I will assess and develop your different skill sets that may include:
Natural and unnatural strengths
Rhythmic consciousness
Ear Training
Cognitive Skills
Creative Intuition
Fine motor coordination
You will not just learn to play your instrument, but also learn to play with others, and possibly develop the confidence to compose and perform your own music!
ADVANCED LEVEL (2 hour session)
My method of instruction in the lesson is consistent, but with an increased focus on:
Performance practice
Improvisation
Facilitating your spontaneous personal self-expression and style.
MASTERCLASSES & COMMUNITY MUSIC
I love teaching in group settings or leading an instructional jam session. Please contact me if you are interested in having me visit your school, teaching studio, or music festival.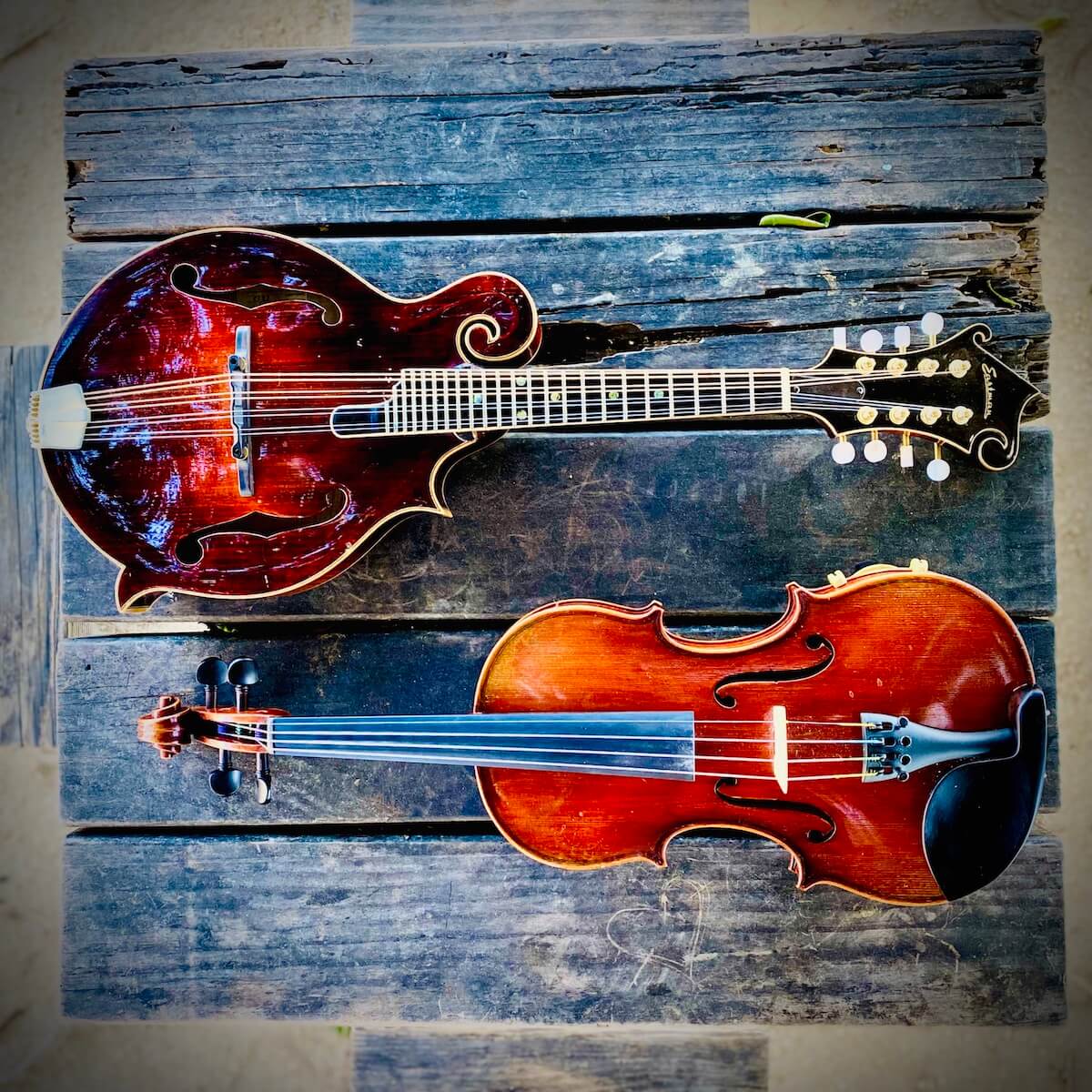 Picking the Right Instrument
The process of picking a musical instrument can be a little intimidating, especially for those who are first starting out. With the wealth of information available online – and many people who will probably try to up-sell you – how is one to make sense of it all? Like any major purchase or investment, buying the right musical instrument requires research which can be broken down into several steps.
The price point is likely to be the biggest factor. You don't necessarily need to spend a fortune getting a top-of-the-line instrument, but as with any product, going too low budget will ultimately end up costing you more. Expect to spend between $300-$500 for a decent mandolin, violin or guitar; if you spend below that, you are likely to have trouble with maintaining and repairing the instrument. To get an idea of what a typical price is for the instrument you want, look on eBay, Craigslist and other similar sites.
Should you get a USA-made or imported instrument? These days, many manufacturers produce well-made instruments overseas, which often sell for less than their American counterparts. However, a USA instrument is likely to have a better resale value.
An instrument's playability is important. It should stay in tune and not require constant adjustment. Materials are important as well. For example, a good violin should have an ebony fingerboard, not just wood that is painted black.
After you've found your instrument, develop a relationship with a good local luthier. Just as a good mechanic is a valuable person to know, so too will be the individual who maintains and repairs your instrument.
Even if you go through several instruments during your career, make sure you get the most out of each of them. From research to purchase to maintenance, your instrument is an important part of our life.
The origin of music can be described as creating sounds in time. Thus, time, rhythm and phrasing are all fundamental to musicianship.
Time is vital in many areas of life: punctuality for appointments and rehearsals; the pacing of a meal or a conversation. And in music, many of the best players measure others not by their equipment, song list or technique, but by their sense of time and rhythm; their 'feel' and phrasing.
Besides your instrument, perhaps your most important piece of musical equipment will be your metronome. You don't necessarily need one with all of the bells and whistles; just get a digital metronome that is LOUD and can be amplified. I teach many exercises designed to develop INTERNAL rhythm, subdividing quarter notes into eighths and triplets and hearing polyrhythms. Internalization is important because if you can't feel a rhythm internally, it won't translate to your pick, bowing arm or fingers.
Great musicians in all genres – such as Miles Davis, Bobby McFerrin, Jascha Heifitz and Jimi Hendrix – all have unique voices. A great musician's feel and phrasing is just as important as their tone and technique, and can often be the thing that leaves the biggest impression on the audience.
The Psychology of Practice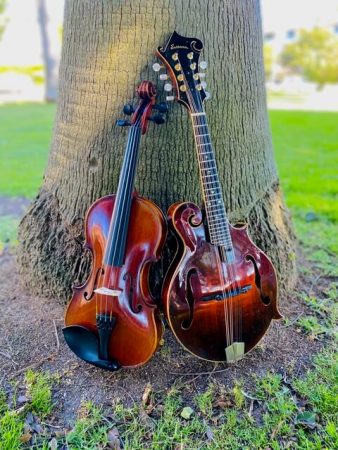 One of the most important aspects of music, especially for beginners, is finding the right head space or frame of mind for approaching it. It can be a personal struggle – it was for me – which is why I want to make sure that the process is graceful and rewarding for all of my students.
Questions I've often been asked are: am I too old to learn music? Do I have enough natural talent? Do I have enough time?
Let's start by saying that no one is too old to learn music, or anything. Jazz guitar legend Wes Montgomery didn't start playing until he was 20. Adults often have an easier time learning than children, because they already have developed skill sets.
Anyone who has become a lawyer, gotten a real estate license, become a chef, or entered almost any other career has experience with the processes of learning, memorization, studying and more. In a lot of ways, learning as an adult can be more satisfying and efficient than as a child.
As for "natural talent", in 20 years of teaching, I've never met anyone who didn't have ability. Some learn faster than others, but if you can speak and count to four, you can play music. Speaking and hearing your own voice – whether it is louder, softer, higher or lower – demonstrates relative pitch, and counting is an example of rhythm, so vital to music.
To be sure, some people might be more predisposed to learning quickly than others, due to their natural skill set or upbringing. Perhaps they grew up in a musical household and saw older siblings taking lessons; perhaps they are naturally gifted in math, but in music, EVERYONE has to go through the same process of discipline, work and development. As Edison said, "genius is
1% inspiration and 99% perspiration." The best "natural athletes" in sports don't always have the successes of those who work the hardest. The most naturally beautiful woman at a party might not be the sexiest in the room.
Everyone can find time for music. You don't have to practice hours and hours per day; if you have clear goals and a good teacher to help guide you, and if you genuinely want to learn music, you will be able to make time. Smart phones allow the study theory and ear training even when one doesn't have access to an instrument; mobile media also enables people to listen to great music whenever they want, which is an important a part of the learning process.
One's relationship with music is long-term. Any long-term relationship will have its ups and downs, but if it's approached with a good mindset, the experience will ultimately be positive.
Four Strings, No Limits: The Universal Appeal of the Violin
When people think of instruments that can cross all stylistic boundaries of music, the ones that most often come to mind are the guitar, drums and piano, as well as the human voice. However, while most audiences probably associate the violin with the classical repertoire, that little instrument has had a big impact on many styles of music.
While Beethoven and Mozart were composing their symphonies, on the other side of the world, a new style of music was forming in the Appalachian Mountains. Influenced by the Irish and Scottish fiddle tunes of their ancestors, people in the southeastern U.S. began creating what would become bluegrass music. Meanwhile, in the cafes of Paris, Stephane Grappelli was bringing the violin to yet another new genre of music: jazz. Later on, violinists such as Jean-Luc Ponty, Jerry Goodman and Michael Urbaniak continued to develop the instrument's role in jazz, electrifying it and creating unique effects and sounds.
Even the rock world has felt the influence of the violin. From the Beatles' use of string quartets to the energy of Boyd Tinsley with the Dave Matthews Band, the violin has proven to be as much at home in big concert venues as intimate parlors. Whether burning through high-octane fiddle tunes, providing a touch of elegance at a bistro, getting an Irish pub dancing or trading smoke licks with a guitar in a rock band, the violin always shines.