Teahouse Records Presents: The Official Release Party for 'Hard Bargain'!!!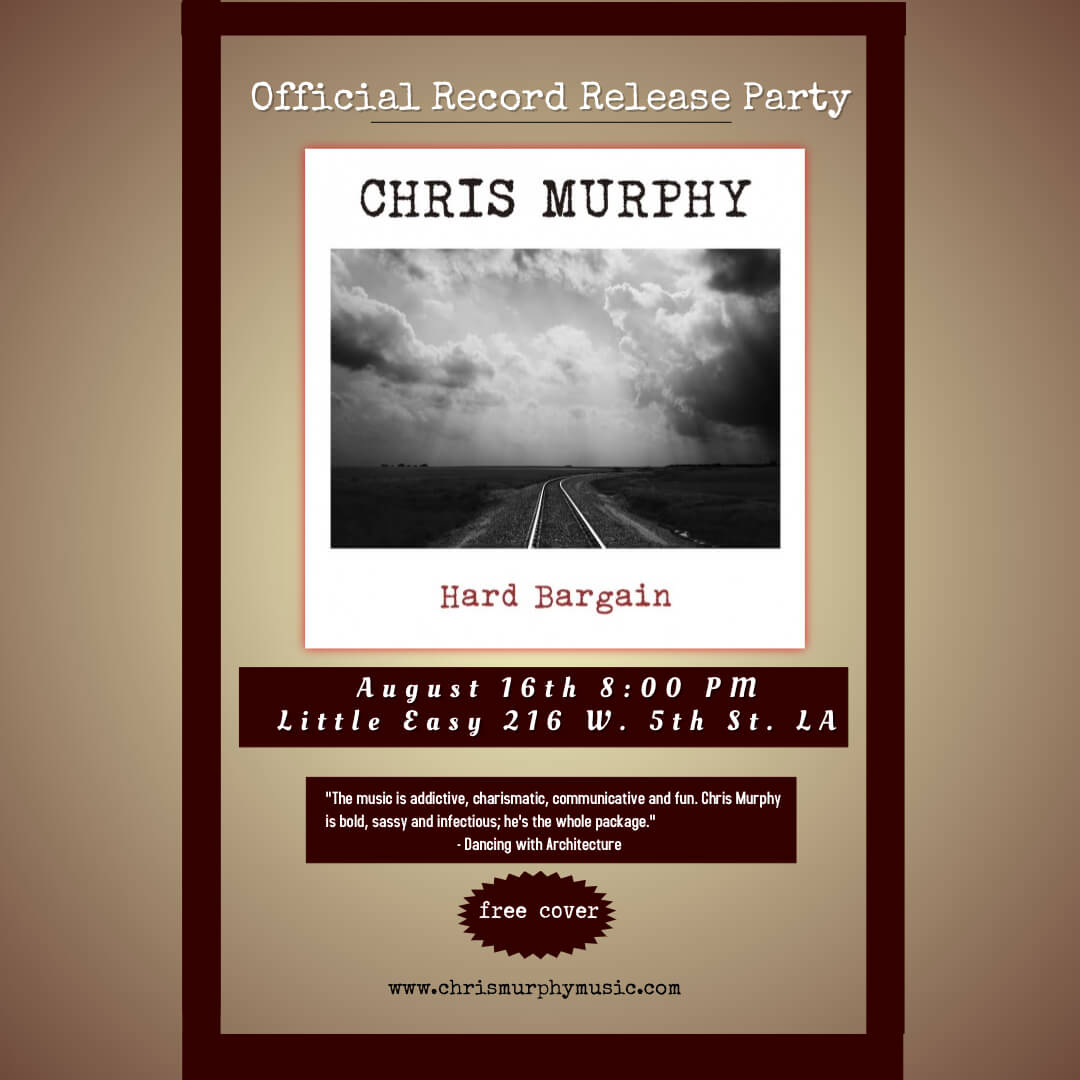 Hey music lover!
Just wanted to give out a warm thank you for showing interest in my music! You are the reason I do what I do!
I also wanted to invite you to come out to The Little Easy in Downtown Los Angeles on August 16th from 8PM- 11PM to celebrate the long awaited release of my latest album, "Hard Bargain"!
It's been described as:
"Rich, organic instrumentation that hits you right in your soul when you hear it."
-Ted Rogen, No More Division, 2017
"Polished and balanced while still retaining an impressive live quality."
-Jason Hillenburg, Skope Magazine, 2017
There will be no cover charge, great Cajun food, stiff drinks, good people and some very good tunes.
Also, feel free to give my album a listen at https://itun.es/us/kWizkb
See you soon!
Chris Murphy
www.chrismurphymusic.com
Follow the Hard Bargain Record Release Event Page for more details!