Teahouse Records Presents: The Tinker's Dream Record Release Party!!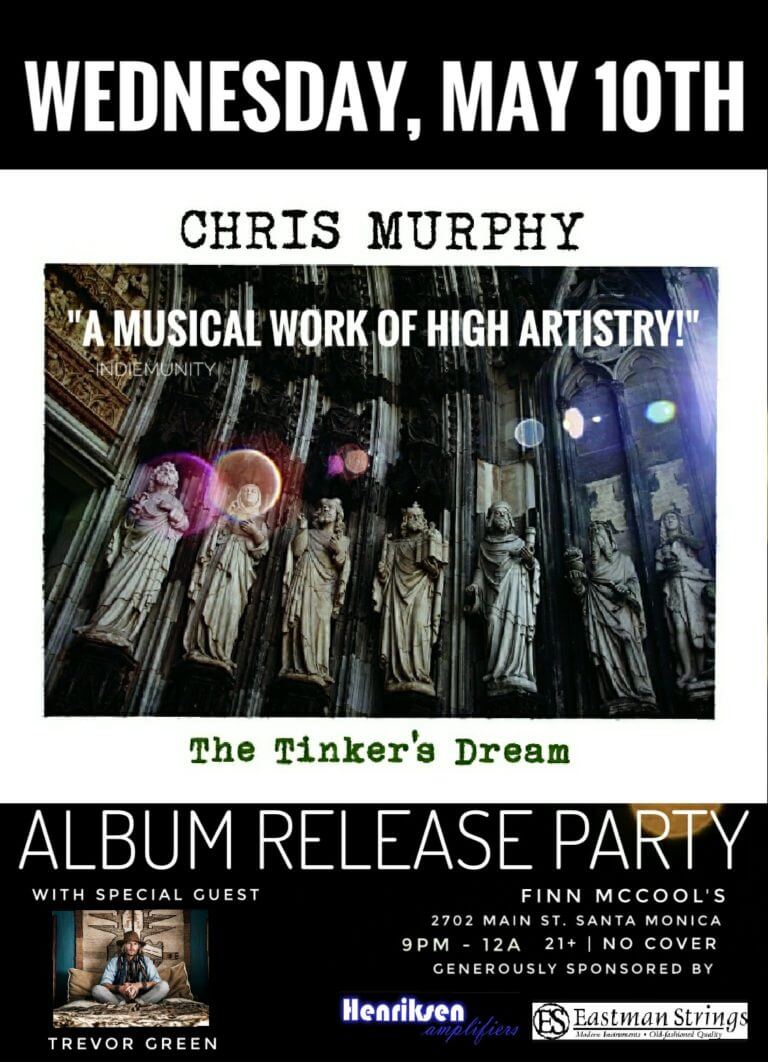 Join virtuoso violinist and critically-acclaimed recording artist Chris Murphy on Wednesday May 10th 2017 from 9p until midnight as he and his fans celebrate the release of Murphy's newest album, The Tinker's Dream! Lauded on both sides of the pond from the moment it dropped, Murphy will be joined by multi-instrumentalist Trevor Green, as well as Dublin Ireland's inimitable Pat D'Arcy on pipes, and a whole host of world-renowned musicians as they bring this heart-racing journey across the Emerald Isle to life!
This special event will be held at Santa Monica's favorite Irish pub, Finn McCool's and we want YOU there!!! There's absolutely NO COVER and kids always eat free at Finn's, so what are you waiting for??? Grab your dancing shoes, grab a pint or three and join us in kicking up the craic (Irish for FUN!) to level 90!!!
"A damn fine example of what is commonly called 'World Music'! It is impossible to keep still when this music is playing, and it is the perfect party CD."
-Lonesome Highway, 2017
"The Tinker's Dream is a musical work of high artistry."
-Lance Wright, Indiemunity, 2017
"A barnstorming, panoramic Celtic rock epic!"
-Matt Milton, Songlines, 2017
"World-music guru Chris Murphy is the kind of stuff legends are made of. This is quintessential world-music…brisk, clear, and vibrant, a true piece of art."
-The Ark Of Music, 2017
"Cinematic sweep embodied in musical form! 9 out of 10 stars!"
-Skope Magazine, 2017